Hello all! I hope everyone is enjoying this lovely first day of fall! Taking a little fashion break today to tell you some of my favorite music right now. If you are new to the blog (welcome!) I normally do one of these posts twice a month. It usually contains four new albums and one classic but not limited to just that. It can include anything in the music realm!
Let's get the picks started!
1. Lana Del Ray, Honeymoon
Even since I heard Lana's song
Video Games
a few years ago, I've been a fan. Yes, I know her performance on SNL the same year was a bit shaky but I loved her sound. Lana almost sounds like she is in the wrong decade and that isn't a bad thing. Here new album
Honeymoon
has arrived and it is one of my favorite albums for fall. Her title song by the same
name
is classic Lana which I will say may not be for everyone but I suggest giving it your time. More artists are trying to emulate her sound and style so give a listen to the original!
2. Ryan Adams, 1989
I have no shame in admitting that Taylor Swift's 2014 album 1989 was my favorite of last year. Ryan Adams has taken it upon himself to pay tribute by recreating the entire
album
which was released this past Tuesday. Ryan Adams is wonderful and I may dare say does better on some of Ms. Swift's songs than herself. If you really want to compare you can use this
guide
but my favorites from Ryan's version are "Wildest Dreams", "Style" and "Welcome to New York".
3. Ed Shareen X Concert
Ok, I've mentioned Ed before and I could probably write a whole blog post on my experience at his concert last weekend but I decided to share it here. In one word the concert was...
Incredible.
Seeing the talent in person does his songs more justice than listening ever could. The talent this guy has is off the charts. He is essentially a one man band. Check
here
to see when Ed is coming to your town! Oh and be sure to stay for the encore when you get to hear Ed rap to songs like "In da Club" and is good at it. One of the best arena concerts I've ever attended! Oh and if you really want to see Ed rap take a
look
!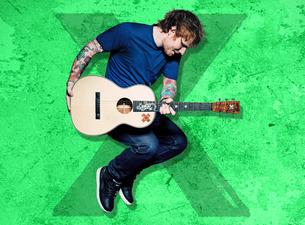 4. Fetty Wap Deluxe by Fetty Wap
His debut
album
is released Friday but Fetty is already a household name. I mean he's part of Taylor Swift's
squad
.and you have probably heard his hit "Trap Queen" that got him noticed last year. The album is set to be a big seller this fall and highly anticipated. If his first album is anything like his singles you are in for some great beats and music to get you ready to go out! With several accolades already Fetty is poised to be the next big thing. Look for the album Sept 25th!
5. The Beatles, Yellow Submarine
I can't believe I've been making these posts for a few month now and have yet to include the Beatles. I am a huge fan (like just about everyone) but there is just something about their songs that make you want to listen. The lyrics can be simple but at the same time tell a story. The album "Yellow Submarine" may remind you of The Beatles animated film but I think of the other songs on the album which includes three of my favorites.
Eleanor Rigby
has depressing lyrics but with the instrumental beats you can't help but listen. The album also includes
Penny Lane
and
Strawberry Fields Forever
which are essential songs from The Beatles. Now go and put on your flared jeans.
That wraps up today's picks! Hope you enjoy and please don't hesitate to share music, movie, books, whatever with me! I love hearing from you guys so shoot me an email or comment below.
Happy Hump Day!
xoxo,