Can you believe summer is basically over? It seems like it was Memorial Day and now we are closing in on Labor Day. As sad as I am to see the summer go (it was a good one for me) I do love the fall! College football, leaves changing, pumpkin spice donuts and Halloween (it has always been my favorite, what can I say I love a good costume). For many of us it also brings in a new school year which feels like a new beginning. Whether you are a student (high school, college, graduate, doctorial, whatever!) teacher, or parent back to school time is here. I've comprised a list of some of my favorites to get you ready. Take a look and enjoy!
Happy Shopping (and studying!)
XOXO,

Lucca Lane Black Floppy Hat ($23)

Bad hair day? Throw on a floppy hat like this one and you are set. My secret is that I love to curl the ends of my hair and put on a hat so it looks like I have waves even if my hair hasn't been washed or not completely styled.
The Happy Goose Shop ($40)

This mocha colored dress screams fall, dresses are a must for me. In college while everyone else was wearing Nike shorts and t-shirts, I would opt for a simple dress for class. I always felt more put together and confident plus I didn't have to go home and change if I had an organization meeting, lunch date, or errand running.


The Happy Goose Shop ($41)

As you can tell I am obsessed with the Happy Goose Shop! Such a cute variety of clothes and good prices too. Just because it's not summer I won't abandon my classic boho look. This dress is great for these warm months at the beginning of fall but can easily transition with boots and/or tights.
UGG ($170)

Back when I was in middle school, I wanted nothing more than a pair of the classic short UGG boots. Remember seeing Kate Hudson looking effortlessly chic walking the streets of Hollywood in them? I still have my original pair and yes, even years later I still wear them (I also added a chocolate and fringe pair to my collection). Super comfy and perfect for a fall mornings walking to class, this pair caught my eye!
Forever 21 ($18)

This tribal print inspired dress is easy on the eyes and budget. Having a few dresses like this are great to keep in your closet. Not feeling your best? Throw on a figure flattering swingy dress with ballet flats and you look polished and aren't self conscious pulling at a skirt or uncomfortable in snug pants.



Kendra Scott Fran Earrings ($175)

These platinum drusy beauties can dress up a simple black dress or jeans and a white tank. The Mystic Bazaar collection from this season is filled with options that are mysterious, beautiful and whimsical.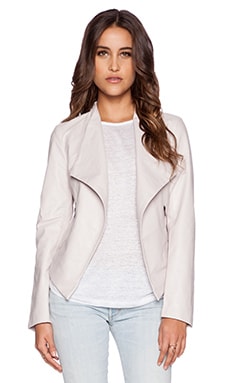 BB Dakota (Sale! $74)

Leather jackets are a fall staple for me. One of my all-time favorite looks is a vintage looking concert tee paired with a leather jacket. This color is light and can be worn through the cooler spring temps long after fall is gone. Pair with leather jeggings for the ultimate cool girl look.
Kate Spade On Purpose Pastry Pink Tote ($128)

A big tote bag is the way to go for classes, especially for college and beyond. Backpacks are handy but they tend to hurt my back and I don't like carrying one along with a purse. This bag with feminine details and a modern graphic design is one of my favorite picks! Plus, the size is stylish without being bulky.

The Happy Goose Shop ($32)

I love, love, love PIKO's! I wear these tops and dresses ALL the time. Perfect for throwing on in the mornings and by adding a few accessories can make it look dressier than it actually is. I think this Charcoal is a great fall color and looks stylish with a cream scarf and tan boots.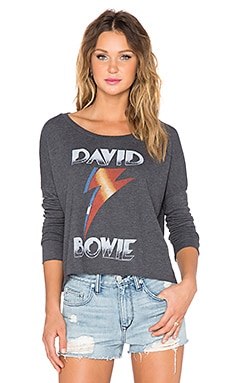 Junk Food David Bowie Long Sleeve Tee ($52)

I love music and I love graphic tees. This is a win/win! Pair this tee with denim cutoffs now or with a mini skirt like this one with fringe booties for a fun night out look.